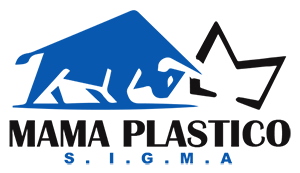 SIGMA is a plastic factory located in Bamako, the capital of Mali, which recycles post-consumer plastic wastes and produces high quality plastic products such as pipes, tubes, bags, bottles, gallons, rubber machinery etc. and most importantly, its signature brand: "Mama Plastico".
Taking into consideration the quality/price ratio, all SIGMA products are made of the highest quality material, and follow international standards.
A constant quality check is performed on all our products all along the manufacturing process, in order to guarantee the production of non-toxic products of the best quality, and consequently ensure Client satisfaction.
Sigma aims to become one day, the leader in plastic production and distribution in Mali and Western Africa, while always looking to enlarge its portfolio by introducing new items based on market needs and customers' demands.
SIGMA - MAMA PLASTICO
Bamako - Mali
Zone Industrielle - Route de Sotuba
Porte: 325 - B.P.E 3709